When you start a website you want it to be accessible from anything. Whether that be your mobile, tablet pc, mac, pc etc… Sometimes hosting packages don't come with any plugins or scripts that do that for you.
This is where Conduit comes into action! Conduit allows you to:
Create custom apps for all major mobile devices
Publish it for free
Integrate rss, youtube, facebook and twitter feeds
Make an app without any coding knowledge at all
Free analytics
To get a mobile app all you have to do is put in your url to your website in here:
http://mobile.conduit.com/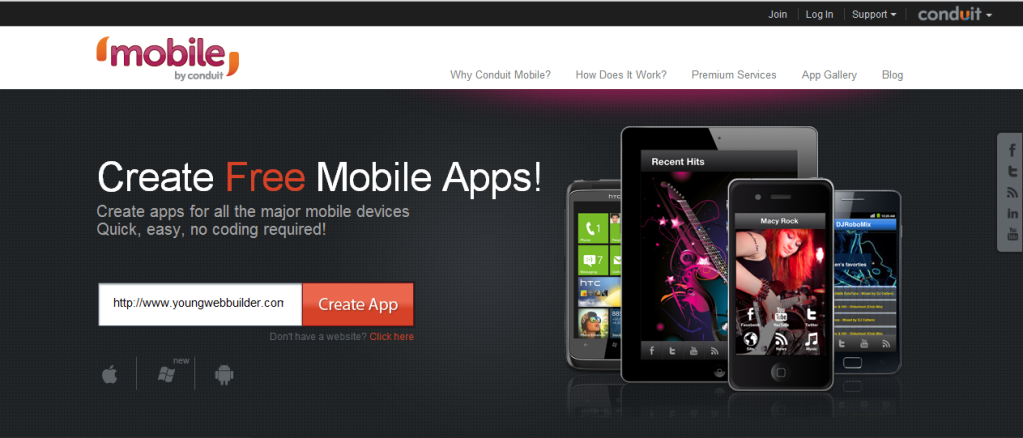 After that you want to click create app. It should hopefully start preparing your app and searching to see if you have any rss, twitter, facebook and/or youtube feeds. Once done, you should get a page like this. At the top are some tabs which allow you to customize the app.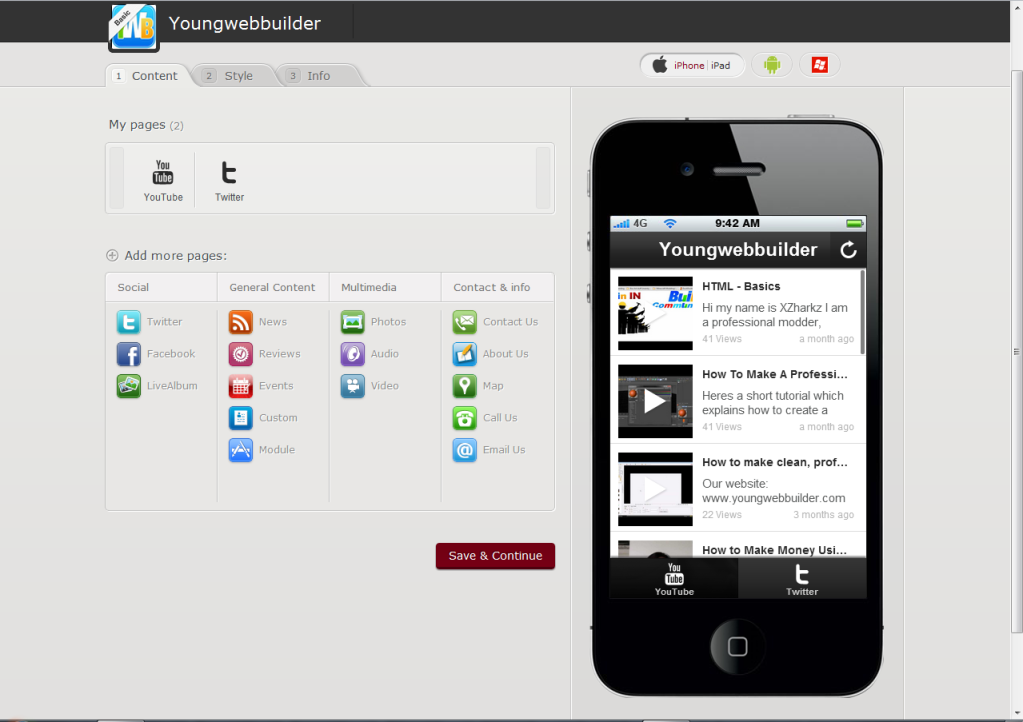 You can add even more pages to the app by clicking one of the icons under Add more pages. Under the styles tab you can change the colours, theme, name and on the info tab you can change the icon and information about the app.
If you would like more features you can pay monthly for a lot more features.
All in all I think this is a very good service which offers a lot of features for free. I would recommend it to any one who doesn't have any coding knowledge but wants to make an app that's simple and free.